Resume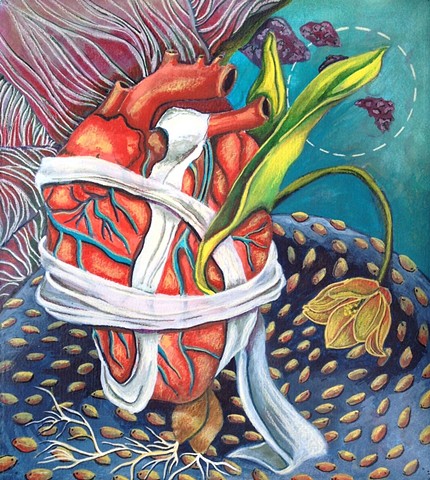 +52 415 566 1684
lalainoart@yahoo.com
www.lindalaino.com
https://www.wordsandpictures.lindalaino.com/
Education
Virginia Commonwealth University, Richmond, VA 1991
Master of Fine Arts
Virginia Commonwealth University, Richmond, VA 1985
Bachelor of Fine Arts (cum laude)
University of Richmond, Richmond, VA 2008
Teacher Licensure Program
Certification Art K-12 and English Language arts 6-12
Grants/Awards
Richmond Culture Works Artist Grant, 2020, 2021
VA Commission for the Arts Individual Fellowship, 2008, 1994
VA Museum Graduate Fellowship, 1988-89, 1989-90
VA Commonwealth University Graduate Scholarship, 1988-89, 1989-90
Young American Merit Award, American Craft Museum, New York, NY, 1985
Selected Exhibitions
The Poetics of Form Casa Europa, San Miguel, MX
2023 (upcoming solo)
Arte Por Todos Aguafuerte Gallery, San Miguel, MX 2021 (group)
Memento Mori La Huipilista Gallery, San Miguel, MX 2021 (solo)
Transactions With Beauty. LA 303 Gallery, San Miguel, Mexico 2021 (solo)
Recent Work Vincent Gallery, San Miguel, MX 2016 (2-person)
Anniversary Exhibition Vincent Gallery, SMA, MX 2016
Recent Work Hill Gallery, Richmond, VA 2015(2-person)
Mixed Media Paintings Provecho, SMA Mexico 2014(solo)
New Work Small Works Gallery, SMA, Mexico 2013(solo)
Corpses and Cartography Artspace Gallery, Richmond, VA 2013 (2-person)
Small Works N.A.W.A. Gallery, NY, NY 2011 (group)
Ordinary Earth Artspace Gallery, Richmond, VA 2010 (solo)
Passing Magic Art 6 Gallery, Richmond VA 2007 (solo)
Repertoire Meredith College, Raleigh, NC 2006 (2-person)
Sleight of Hand (catalog). McDonough Museum, Youngstown, OH
2004 ( 3-person)
The Things I Know Artspace Gallery, Richmond, VA 2003 (solo)
Marking Time Vanderbilt University, Nashville, TN 2003 (solo)
Signs of Life Wilkes Gallery, Wilkesboro, NC 2002 (solo)
Collecting Virginia Artists VA Beach Art Center, VA Beach, VA 1997 (group)
A Textured Language Blue Spiral Gallery, Asheville, VA 1995 (group)
Human Shelter Center for Tapestry Arts, NY, NY 1991 (group)
Young Americans (award) American Craft Museum, NY, NY 1988 (group)
Collections
Fundación Valparaíso, Mojácar, Spain
Buckingham Branch Railroad, Dillwyn, VA
McDonough Museum, Youngstown, OH
American Craft Museum, New York, NY
MCV Hospital, Richmond, VA
First Market Bank, Richmond, VA
Numerous private collections
Residencies
Monsonarts Painting Residency (fully funded) May-June, 2023
Wellstone Writing Residency, Santa Cruz, CA (with private grant), summer, 2021
Valparaiso Foundation, Mojacar, Spain (with grant), spring, 2018
Le Moulin a Nef, (with private grant) Auvillar, France, summer, 2016
Herekeke Art Center (with partial grant) Taos, NM, summer, 2015
VA Center for the Creative Arts, Amherst, VA, 1995, 2003
Publications
Writing
The Sailor, Birdsong, La Presa, Embajadoras Press, 2022
Cherries and This is How We Survive, Bare: An Unzipped Anthology, Life in 10 Minutes Press, 2022
I Peel the Garlic Glass Mountain, University of Texas Literary Print Journal, volume 24, 2020, first prize winner, poem.
Locusts Crossroads Magazine in San Miguel de Allende, Mexico. Honorable mention from poet, Maggie Smith and subsequently published in Streetlight magazine, 2020, poem.
The Ledge of Joy Sheila-Na-Gig Journal, 2020, poem.
Island, Streetlight Magazine, summer, 2020, poem.
How To Trip and Fall Gracefully "Why We Left" anthology, 2019, essay.
I Killed For Love Writer Advice, prizewinner, 2019. Flash nonfiction.
Poem at Sixty Sheila-Na-Gig Journal, 2019, poem nominated for a Pushcart Prize.
Saved by the Queen Star 82 Review, 2018, poem.
The Thief, My Mother's Two Deaths, and Some Readjustments in Thinking,
Nine Lives: A Life in 10 Minutes Anthology, 2017, poems.
The Safety of Memory Sheila-Na-Gig Journal, Volume 1-4, 2017. poem.
Firefly Sheila-Na-Gig Journal, 2017, poem.
Encounter, House, and Two Hearts, The New Engagement, 2016, poems.
Visual Art
NinuNina "Artist Spotlight: Linda Laino" Paintings + Interview, 2022
Mud Season Review "Chasing Shadows, Stealing Light", artwork + interview, 2022
Streetlight Magazine Linda Laino, "New Works", 2021
New City Art, Review by Chicago Art Tribune critic, Lori Waxman, 2020
The Hopper Journal, published artwork, (print) September, 2018
Leaping Clear Journal , published artwork, September, 2018
Streetlight Magazine, The Art of Linda Laino, January, 2018
Art Reveal Magazine, issue #29, May, 2017, interview
The New Engagement Art and Literary Journal, (digital) Issue #3, September, Issue #5, November, Issue #9, March, 2017, cover art, Issue #1 (print), June.
Permafrost Magazine, July, 2017 issue
Birds Piled Loosely Press, July, 2017 issue
Studio Visit Magazine/ Open Studios Press, volume 13, 2010, page 106
Richmond Magazine, "Profile: by Harry Kollatz, April, 2006
Fiberarts Design Book, 4, 5, 6, and 7, lark Books, Asheville, NC
Linda Laino: Mysterious and Familiar, by Susan Iverson,
Fiberarts magazine, "Profile", 1995
Commissions
Private residence mural, San Miguel de Allende, 2020
Residence mural, housing complex, Centro,San Miguel de Allende, Mexico, 2016
Public mural, Lifepath Wellness Center, La Rinconada de la Aldea,
San Miguel de Allende, GTO, Mexico, 2012
Private residence mural, Colonia San Rafael, San Miguel de Allende, Mexico, 2014